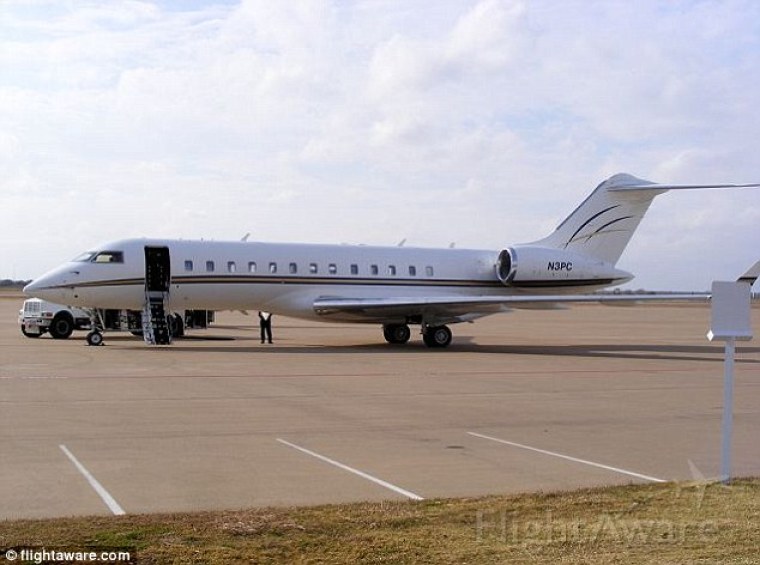 PREACHER JETS & SEED MONEY
Watch this video —
PREACHER JETS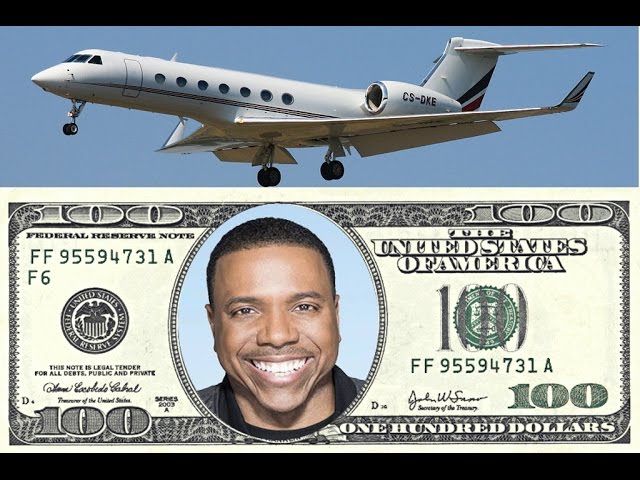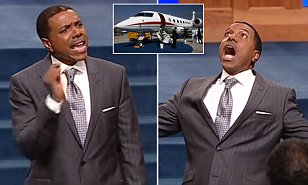 CREFLO DOLLAR
In 2015, Creflo Dollar asked his congregation to donate $300 each – to his fundraiser. For what, you ask? A $65 million private Gulfstream jet, so that he could travel safely and comfortably to spread the word of the Gospel.
He has a Gulfstream Jet and a Gates LearJet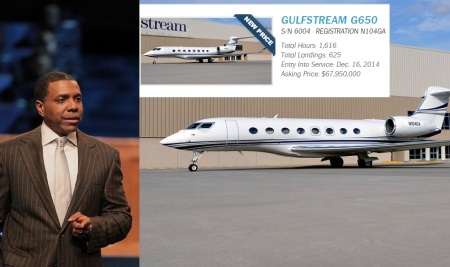 JESSE DUPLANTI
New Orleans televangelist Jesse Duplantis says people have misunderstood his reasons for wanting to buy a fourth private jet.
The pastor angered many Americans earlier this week when he solicited donations for a $54m plane. "If the Lord Jesus Christ was physically on the earth today, he wouldn't be riding a donkey," he told his followers in a video posted on his site. "He'd be in an airplane flying all over the world."
Following critical headlines, Duplantis reiterated that his motives for buying a luxury Falcon 7X are entirely godly. Speaking to Good Morning America, Duplantis said he needed the plane for "preaching the gospel of the Lord Jesus Christ. It has nothing to do with luxurious."
Earlier media reports said the coveted Falcon 7X would be the pastor's fourth private plane, but Duplantis also said "there was a misnomer on that one. I said I've had three jets, I don't have three jets." Two of those jets are "now in other ministries. I only own one airplane now." The pastor also stated that he would donate his old jet once he got the new one.
Duplantis, who is worth a reported $40m, had previously assured viewers of This Week With Jesse, a vlog on his website, that the new private jet would save money as well as souls. "People say … can't you go with this one?" gesturing at a picture of one of the private jets he already owns. "Yes, but I can't go it one stop. And if I can do it one stop, I can fly it for a lot cheaper, because I have my own fuel farm. And that's what's been a blessing of the Lord."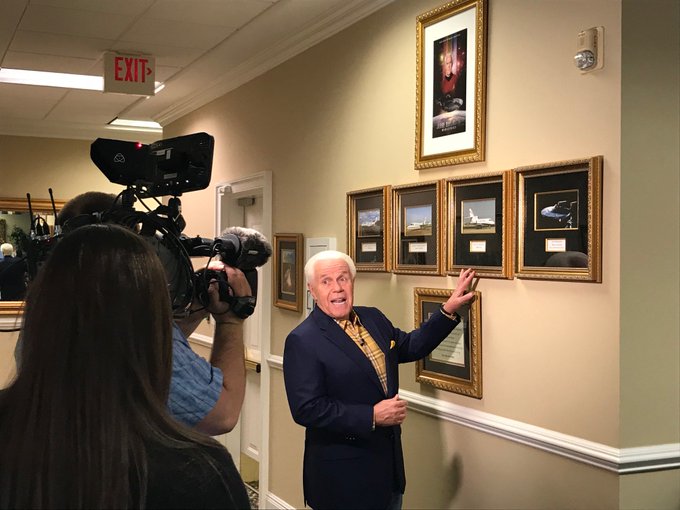 Duplantis isn't the only televangelist to have asked his supporters to help him get 30,000ft closer to God. In 2015, megachurch pastor Creflo Dollar put out a video asking people to help him purchase a Gulfstream G650, which cost about $65m. His ministry had a private jet already, but it was getting rather old, and was no longer fit for purpose. Nor were unholy commercial airlines up to scratch. Perhaps there is a forgotten commandment only televangelists are aware of: thou must never fly coach.
Dollar, who says his monetary moniker is his real name, despite some reports that he was actually born Michael Smith, preaches the "prosperity gospel". So too does Duplantis, along with a number of other high-profile American televangelists such as Joel Osteen and Kenneth Copeland. Osteen owns a number of million-dollar mansions and, of course, has a private jet. Copeland also has a private jet; he once described flying on a commercial flight as "getting in a long tube with a bunch of demons".
The prosperity gospel is an American theological tradition, which essentially says that God is a rampant capitalist who makes true believers wealthy and blessed. (The prosperity gospel popularized the term 'blessed' and helped turned it into a hashtag.) A 2006 Time poll found 17% of American Christians identify with the movement, while 31% believe that "if you give your money to God, God will bless you with more money".
It should be said that the Bible is full of verses that would seem to dispel this view. In Luke 18, for example, Jesus says: "It is easier for a camel to go through the eye of a needle than for a rich man to enter the kingdom of God." However, that was in the days before aviation. It stands to reason that the kingdom of God is far more easily accessible by jet plane.
KENNETH COPELAND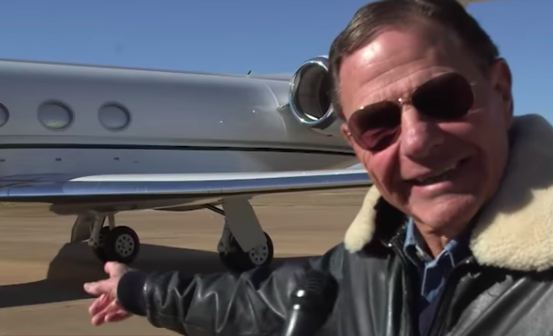 Cessna 550 Citation Bravo and Cessna 750 Citation X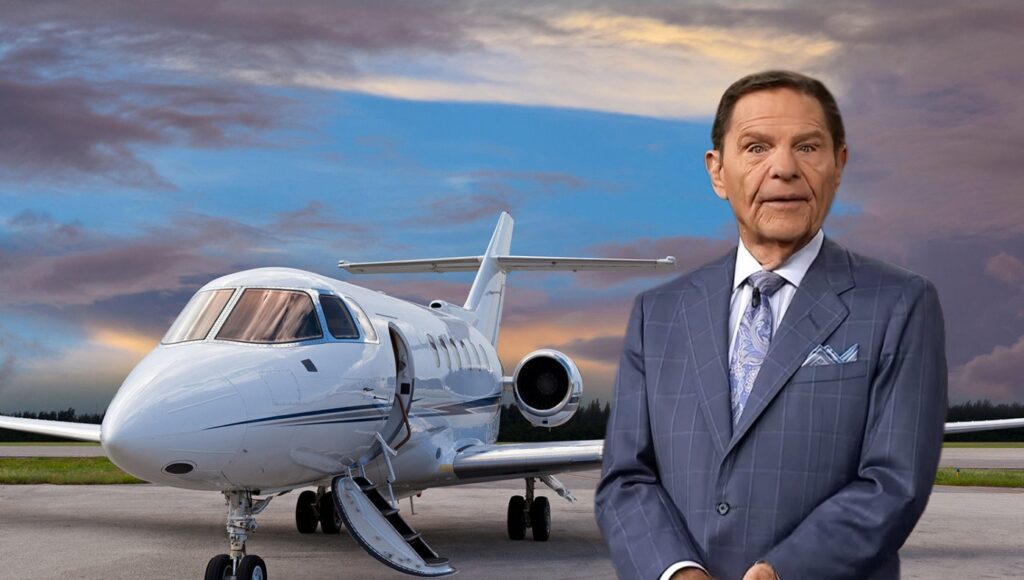 JOYCE MEYER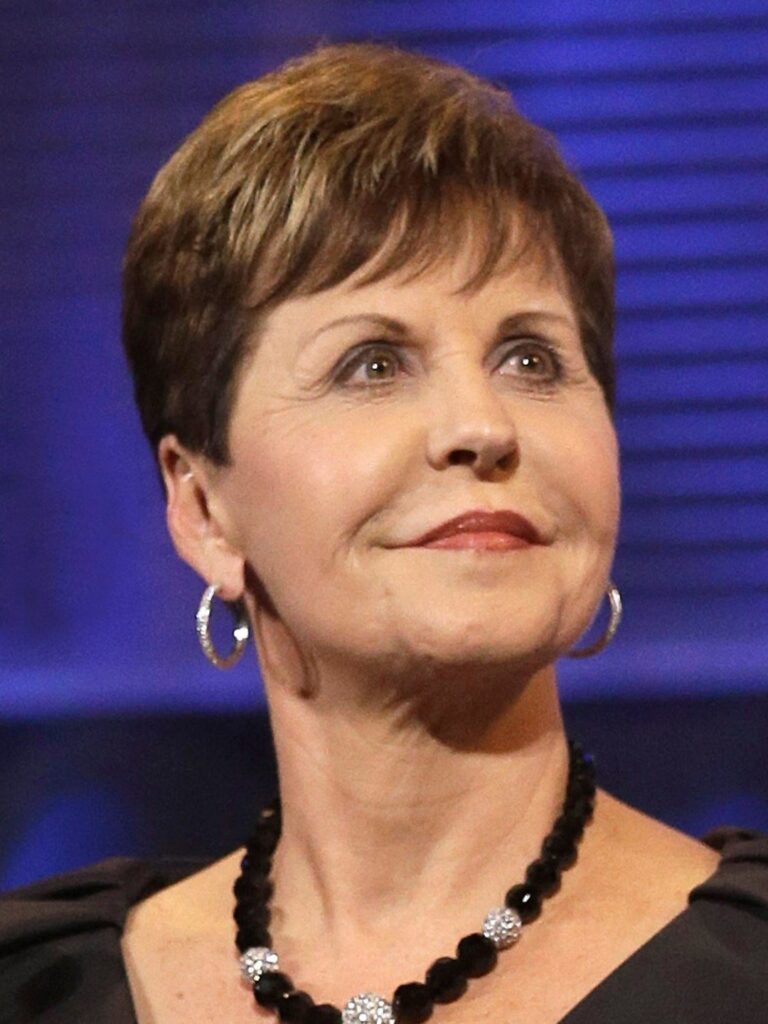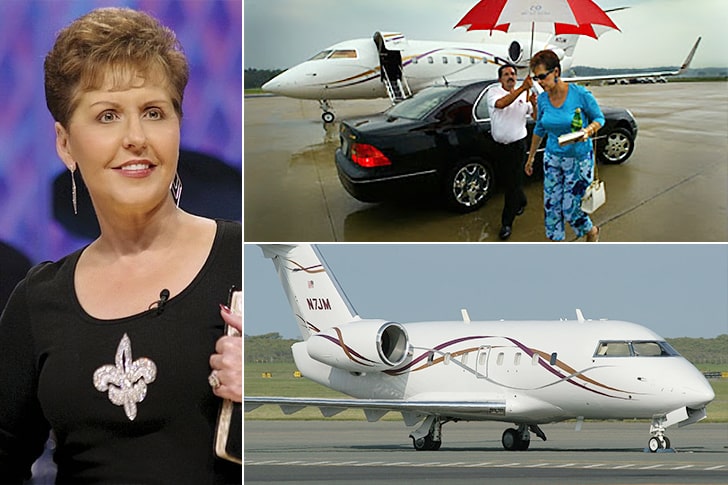 JOEL OSTEEN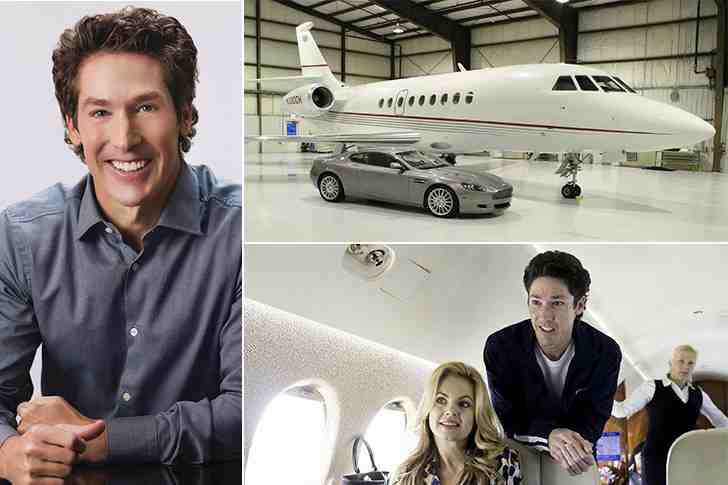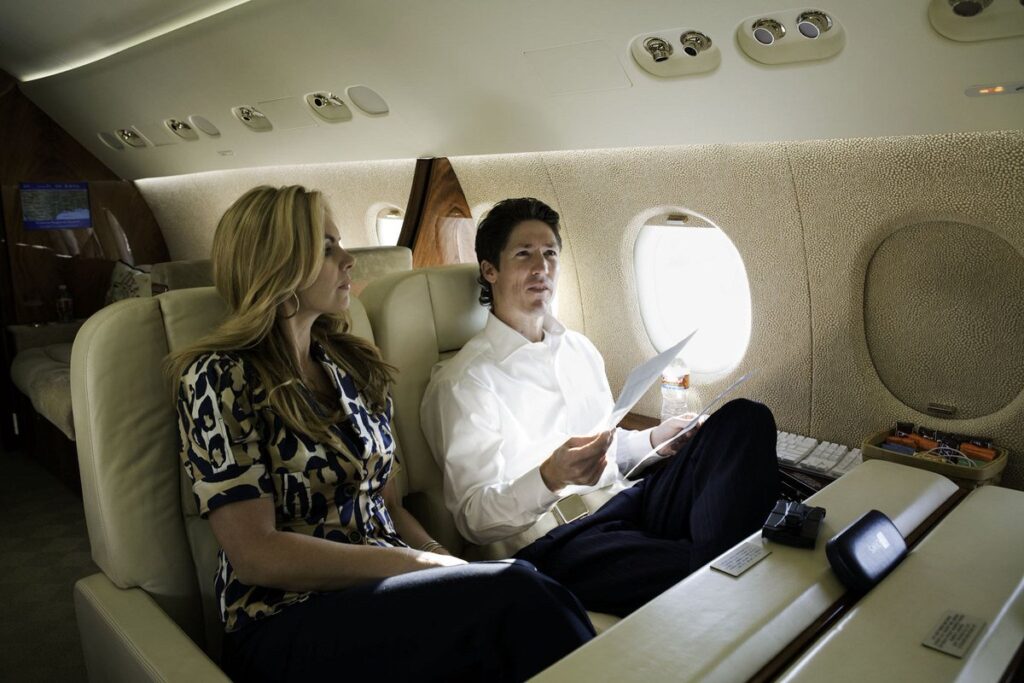 MARK BARKLEY
Citation III 650
PAUL CROUCH – TBN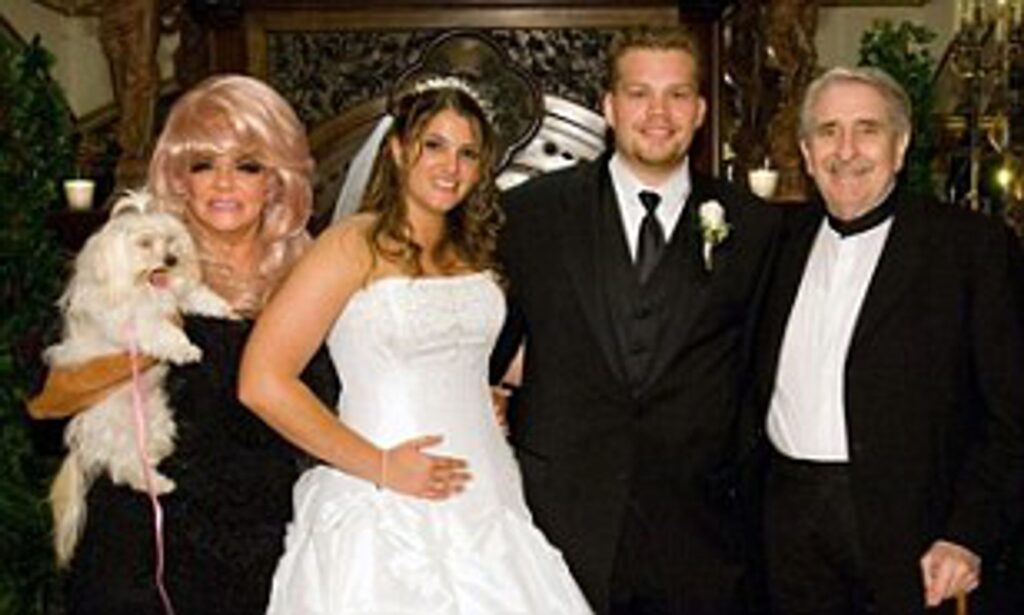 A Hawker 800XP and a Bombardier BD-700-1A10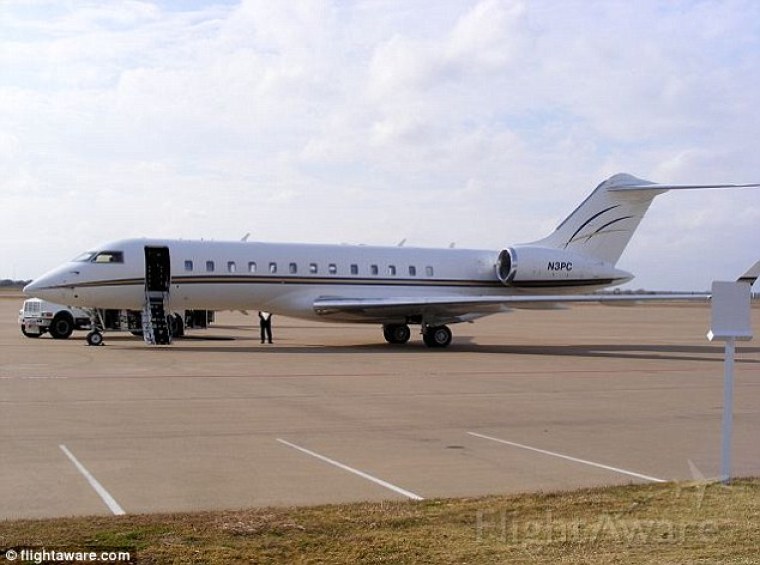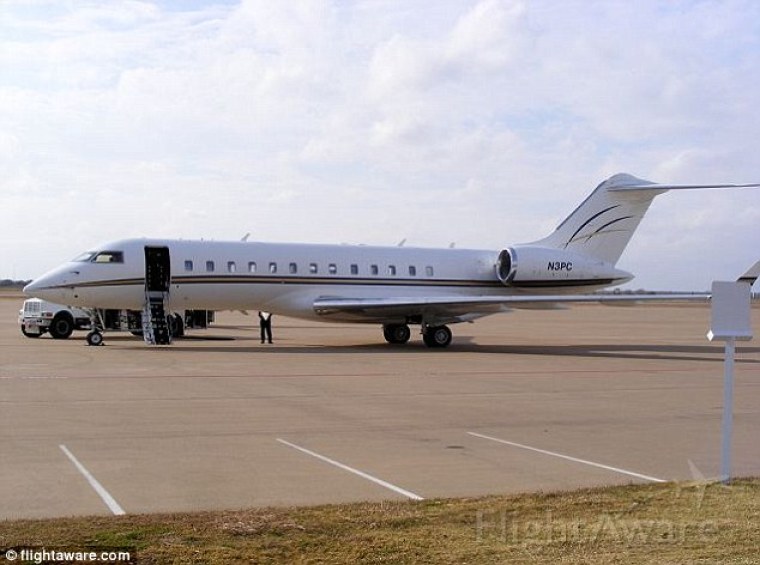 THEY ALSO HAVE 13 MANSIONS (AND A $100,000 MOTOR HOME JUST FOR JAN'S TWO DOGS). HERE IS AN EXAMPLE OF ONE OF THEIR MANSIONS;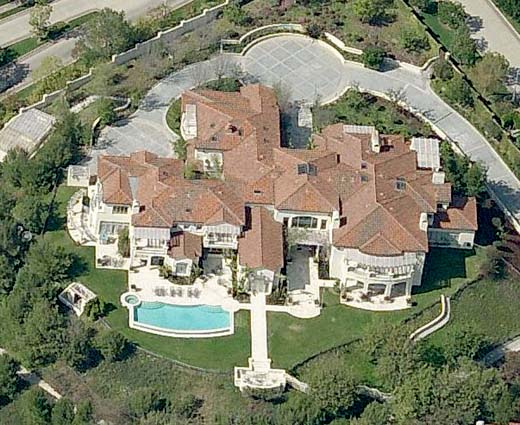 PAT ROBINSON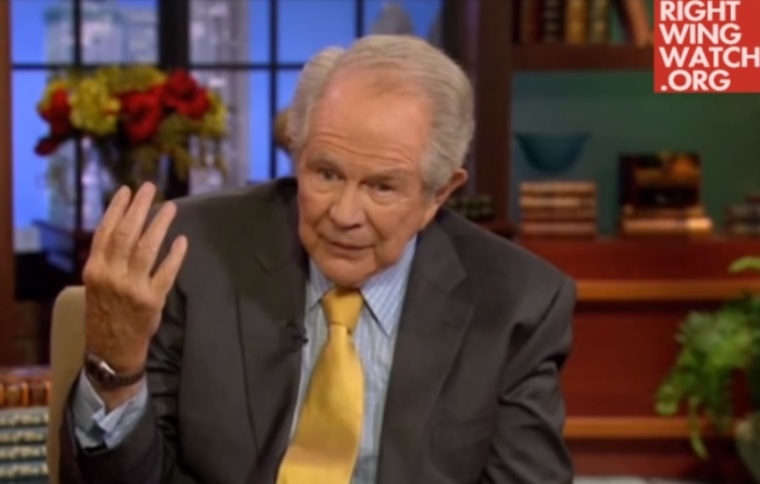 C-21 Learjet Model 35