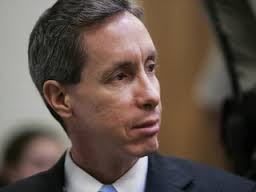 Warren Jeffs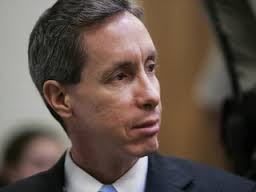 Jeffs was born to Rulon Jeffs and Marilyn Steed, the daughter of Woodruff Steed.[12] Rulon, his father, was the leader of the FLDS Church. After the death of Rulon, there survived 19 or 20 of his wives and approximately 60 of his children. Jeffs held the position of counselor to the church leader, his father.
Following his father's death (2002), Warren Jeffs assumed leadership and took the title "President and Prophet, Seer and Revelator" as well as "President of the Priesthood". The latter title applied to an organization of all adult male church members that were deemed worthy to hold the priesthood.
Following his father's death, Jeffs told the high-ranking FLDS officials, "I won't say much, but I will say this—hands off my father's wives." When addressing his father's widows he said, "You women will live as if Father is still alive and in the next room." Within a week, Jeffs had married all but two of his father's wives.
As the sole individual in the church with the authority to perform marriages, Jeffs was responsible for assigning wives to husbands. He also had the authority to discipline male church members by "reassigning their wives, children and homes to another man."
Jeffs controlled almost all of the land in Colorado City, Arizona, and Hildale, Utah, which was part of a church trust, the United Effort Plan (UEP). The land has been estimated to be worth over $100 million.
Jeffs, like his predecessors, continued the standard FLDS and Mormon fundamentalist tenet that faithful men must follow what is known as the doctrine of "celestial" or plural marriage in order to attain exaltation in the afterlife. Jeffs specifically taught that a devoted church member is expected to have at least three wives in order to get into heaven, and the more wives a man has, the closer he is to heaven.
In July 2004, Jeffs' nephew, Brent Jeffs, filed a lawsuit against him alleging that in the late 1980s his uncle sodomized him in the Salt Lake Valley compound then owned by the FLDS Church. Brent Jeffs said he was five or six years old at the time, and that Jeffs' brothers, also named in the lawsuit, watched and participated in the abuse. Two of Jeffs' other nephews also made similar abuse claims against him. One of the alleged victims, Clayne Jeffs, committed suicide with a firearm after accusing Jeffs of sexually assaulting him as a child.
In June 2005, Jeffs was charged with sexual assault on a minor and with conspiracy to commit sexual misconduct with a minor for allegedly arranging, in April 2001, a marriage between a then-14-year-old girl and her 19-year-old first cousin, Allen. The young woman, Elissa Wall (then only known as "Jane Doe IV"), testified that she begged "Uncle Rulon" to let her wait until she was older, or choose another man for her. Rulon Jeffs was apparently "sympathetic", but Warren Jeffs was not, and she was forced to go through with the marriage. Wall alleged that her new husband raped her repeatedly and that she repeatedly miscarried. She eventually left Allen and the community.
Former church members claim that Jeffs himself currently has 70 wives.
Two of Jeffs' children, a son and a daughter, have publicly claimed that they were sexually abused by him.