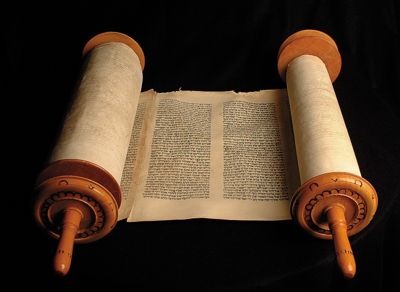 SAME AS OLD TESTAMENT
The Wisdom of Jesus is not spectacular original insight as the Christians claim. The same teachings and philosophies are in the Jewish Bible texts and have been taught by Jewish Rabbis for centuries. A quick look at the similarities from Proverbs, Psalms, Lamentations, and the Talmud will demonstrate this.
1. Matthew 5:3 – Blessed are the poor in spirit for theirs is the kingdom.

Proverbs 29:23 – A man's pride shall bring him low: but honour shall uphold the humble in spirit.
2. Matthew 5:4 – Blessed are those who morn, for they shall be comforted.

Psalms 147:3 – He healeth the broken in heart, and bindeth up their wounds.
3. Matthew 5:5 – Blessed are the meek, for they shall inherit the earth.

Psalms 37:11 – But the meek shall inherit the earth; and shall delight themselves in the abundance of peace.
4. Matthew 5:6 – Blessed are those who hunger and thirst for righteousness, for they shall be satisfied.

Psalm 5:12 – For thou, LORD, wilt bless the righteous; with favour wilt thou compass him as with a shield.
5. Matthew 5:7 – Blessed are the merciful, for they shall receive mercy.

Talmud Shabbath – 151b
6. Matthew 5:8 – Blessed are the pure of heart, for they shall see God.

Psalm 24:3 to 4 – Who shall ascend into the hill of the LORD? or who shall stand in his holy place?
7. He that hath clean hands, and a pure heart; who hath not lifted up his soul unto vanity, nor sworn deceitfully.
He shall receive the blessing from the LORD, and righteousness from the God of his salvation.
8. Matthew 5:9 – Blessed are the peacemakers, for they shall be called sons of God.

Psalm 34:14 to 15 – Depart from evil, and do good; seek peace, and pursue it. The eyes of the LORD are upon the righteous, and his ears are open unto their cry.
9. Matthew 5:39 – … but if anyone strikes you and the right cheek, turn to him the other also …

Lamentations 3:30 – He giveth his cheek to him that smiteth him: he is filled full with reproach.
10. Matthew 5:42 – Give to him that begs from you, and do not refuse him who would borrow from you.

Psalm 37:21, 26 21 – The wicked borroweth, and payeth not again: but the righteous sheweth mercy, and giveth. 26 He is ever merciful, and lendeth; and his seed is blessed.
11. Matthew 5:44 – Love your enemies, and pray for those who persecute you.

Proverbs 25:21 – If thine enemy be hungry, give him bread to eat; and if he be thirsty, give him water to drink:
12. Matthew 6:3 to 4 – But when you give charity, do not let the left hand know what your right hand is doing, so that your charity may be in secret . . .

Talmud Baba Bathra – 9b
13. Matthew 7:1 to 2 – Judge not, that you be not judged. For the judgment you pronounce you will be judged, and the measure you give will be the measure you get.

Talmud Shabbath – 127b & Sotah 8b
14. Matthew 7:12 – So whatever you wish that men would do to you, do so to them; for this is the law and the prophets.

Talmud Shabbath – 31a
DO UNTO OTHERS
Christians claim Jesus was the originator of the so insightful Golden Rule. The Chinese Bible
which preceded the New Testament by 500 years has the same saying almost word for word
the same.
GOLDEN RULE BY CONFUCIUS, 500 B.C.E.
Do unto another what you would have him do unto you, and do not to another what you would
not have him do unto you. Thou needest this law alone. It is the foundation of all the rest.
GOLDEN RULE BY ARISTOTLE, 385 B.C.E.
We should conduct ourselves toward others as we would have them act toward us.
GOLDEN RULE BY PITTACUS, 650 B.C.E.
Do not to your neighbor what you would take ill from him.
GOLDEN RULE BY THALES, 464 B.C.E.
Avoid doing what you would blame other for doing.
GOLDEN RULE BY ISOCRATES, 338 B.C.E.
Act toward other as you desire them to act toward you.
GOLDEN RULE BY ARISTIPPUS, 365 B.C.E.
Cherish reciprocal benevolence, which will make you as anxious for another's welfare as your
own.
GOLDEN RULE BY SEXTUS, A PYTHAGOREAN, 406 B.C.E.
What you wish your neighbors to be to you, such be also to them.
GOLDEN RULE BY HILLEL, 50 B.C.E.
Do not to others what you would not like others to do to you.

ENEMIES

THE FOLLOWING IS FROM THE OLD PERSIAN BIBLE, THE SADDER:

1. "Forgive thy foes, nor that alone;
Their evil deeds with good repay;
Fill those with joy who leave thee none,
And kiss the hand upraised to slay."

Never was love, and kindness, and forbearance toward enemies more sublimely expressed
than in the old Persian ballad.

2. "Treat thine enemy as though a friend, and he will become thy friend,"

was expressed by Publius Syrus, a Roman slave, which is a wiser admonition than that of
Christ, "Love thine enemy," as it is a moral impossibility.

3· "All nature cries aloud, Shall man do less than heal the smiter, and the railer bless?" (Hafiz, a
Mahomedan.)

4· "Bridle thine anger, and forgive thine enemy; give unto him who takes from thee." (Koran,
Mahomedan bible.)

5· "Let no man be offended with those who are angry at him, but reply gently to those who curse
him." (Code of Menu.)

6. "Let him endure injuries, and despise no one." (Ibid.)

7· "Commit no hostile action for your own preservation." (Ibid.)

8. "To be revenged on enemies, become more virtuous." (Diogenes.)

9· "To strike a man, or vex him with words, is a sin." (Zend-Avesta, Persian bible.)

10. "Even the intention to strike is a sin." (Ibid.)

II. "Desire not the death of thine enemy." (Confucius.)

12. "Acknowledge benefits, but never revenge injuries." (Ibid.)

13. "We may di"slike an enemy without desiring revenge." (Ibid.)

14. "Pardon the offenses of others, but never your own." (Publius Syrus.)

1 5· "The noble spirit cures injustice by forgiving it." (Ibid.)

16. "It is much better to be injured than to kill a man." (Pythagoras)

17. "You can accomplish by kindness what you cannot by force." (Publius Syrus)

18. "Better overlook an injury than avenge it." (Publius Syrus)

19. "It is enough to think ill of an enemy without avenging it." (Publius Syrus)

20. "It is a kingly spirit to return good deeds for evil ones." (Ibid.)

21. "Learn for yon orient shell to love thy foe, And store with pearls the hand that brings thee
woe;
Flee, like yon rock, from base, vindictive pride, Emblaze with gems the wrist that rends thy
side." (Hafiz)

22. "To revenge yourself on an enemy, make him your friend." (Pythagoras)
23. "It is not permitted to a man who has received an injury to revenge it by doing another."
(Socrates, in his Crito)

24. "Seek him who turns thee out, and pardon him who injures thee." (Koran)

25. "Return not evil for evil." (Socrates)

26. "Endure all things if you would serve God." (Sextus)

27. "Desire to be able to benefit your enemies." (Ibid.)

28. "Receive an injury rather than do one." (Publius Syrus)

29. "Be at war with men's vices, but at their persons." (Ibid.)

30. "Cultivate friendship for an enemy." (Pittacus)

31. "Be kind to your friends that they may continue so, and to your enemies that they may become
so." (Ibid)

32. "Prevent injuries if possible; if not, do not revenge them." (Ibid.)

33· "An enemy should not be hated, but cured." (Seneca)

34· "To act unkindly toward an enemy will increase his hate." (Antonius)

35· "Be to everybody kind and friendly." (Ibid.)

36. "Speak evil of no one, not even your enemies." (Pittacus)